A pathway has been created for well-prepared undergraduates to complete both bachelor's and master's degrees in five years.
How can this be?
The M.A. degree requires nine graduate seminars. These requirements can be easily completed in four quarters.
With instructor consent, students complete two five-credit philosophy graduate seminars during their senior year. Ten credits will count toward the undergraduate philosophy major upper-division elective or senior seminar requirements (or toward overall degree credits for non-philosophy majors) and, if admitted to the M.A. program, will also count toward the nine seminars for the graduate degree.
Students will complete and defend a Master Paper during spring quarter of the fifth year.
Who is eligible?
Majors with a GPA of 3.5 or higher should meet with the undergraduate staff adviser and review their academic plan. Students from other majors are also welcome. Most likely would be students from Linguistics, Legal Studies, Classics, Cognitive Science, or Literature who have some background in Philosophy. Attend faculty office hours to discuss the possibility of enrolling in a graduate seminar. 
Wait, how does this work?
Admission to the M.A. program is through the standard process via the Graduate Division. The Philosophy Department application window is October 1 - December 15 and admission decisions for the fifth-year M.A. pathway will be made in April - after winter grades are received. Note that you would be applying in the fall quarter of your senior year to be admitted as a graduate student the following fall - after receiving your undergraduate degree in spring (or summer).
Sample Academic Plan for Frosh Philosophy Major
| | | | | |
| --- | --- | --- | --- | --- |
| | Fall  | Winter | Spring | Summer |
| Frosh | 11, 22 or 24 | Logic | | |
| Soph | 100A | 100B | 100C | |
| Junior | 1XX | 1XX | 1XX | GRE prep |
| Senior | 1XX & GRE exam | 2XX | 2XX | |
Sample Academic Plan for Junior Transfer Philosophy Major
| | | | | |
| --- | --- | --- | --- | --- |
| | Fall | Winter | Spring | Summer |
| Junior | Logic & 100A | 100B & 1XX | 100C & 1XX | 1XX, GRE prep |
| Senior | 1XX & GRE exam | 2XX | 2XX | |
Graduate Coursework for both Frosh and Junior Transfer Students
| | | |
| --- | --- | --- |
| Fall | Winter | Spring |
| 2XX | 2XX | 2XX |
| 2XX | 2XX | 2XX |
| | 2XX   | Defend Paper |
Why would I want a Master's degree in Philosophy?
If you are interested in applying to a Ph.D. program then continuing your studies with the faculty here and now will allow you to develop a stronger application, writing sample and letters of recommendation.
Entering the job market with a graduate degree should translate to greater earning power with a wider array of career opportunities and a higher potential for future promotion. 
Expand your intellectual growth and spend another year at UC Santa Cruz with the subject you love.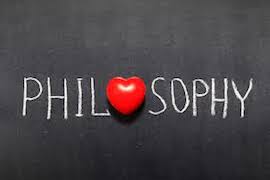 Frequently Asked Questions
I will be graduating Fall Quarter. Can I apply to be a graduate student starting in winter or spring?
No. Unfortunately, the pathway only allows for a fall quarter start.
As an undergrad do I have to take the graduate seminars for a grade or Pass/No Pass?
Graduate seminars are to be enrolled in as Pass/No Pass (undergraduates) or Satisfactory/Unsatisfactory (graduate students). Students may petition a professor for an exception to receive a grade in a graduate seminar, however it is strongly discouraged. 
What is required for a graduate school application through this pathway?
GRE test score (school code is 4860) received prior to (or just after) December 15 deadline
Statement of Purpose (500-1000 words to describe your plans for study or research and future goals)
Three letters of recommendation (from professors)
Application fee ($105)
No transcripts (from UCSC to UCSC) are required for the application.
What is the GRE?
The Graduate Record Examination is a standardized test required by most graduate and business schools. Official scores are sent directly to the schools to which you are applying by entering a school code.
The Career Center has additional resources for information on graduate school and testing. Check the local bookstore for prep manuals with practice or sample exams - you should be able to find a used one!
Visit this website to learn more and register for the exam: www.ets.org/gre/