Undergraduate Program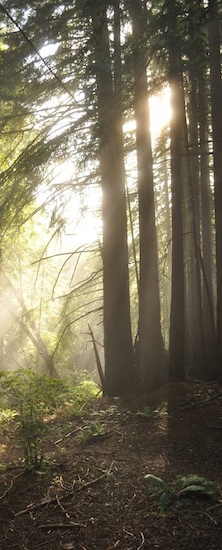 Philosophy investigates fundamental questions about the most basic facets of human thought and life, e.g., concerning knowledge and belief (epistemology), the nature of reality (metaphysics), and morality and aesthetics (value theory). Such questions can be studied by looking at answers that contemporary philosophers propose, by investigating the principles that other disciplines use to legitimate claims, or by learning how, historically, philosophers approached these issues. In this respect, "philosophy" names not only a historically defined subject matter, but also inquiry into any of the fundamental determinants of rational thought. Thus, students of philosophy can pursue a broad range of topics of the greatest historical, intellectual, and personal interest.
The department offers courses that relate these traditional philosophical questions to contemporary work in literature and the social and natural sciences. In addition, the department offers several courses that make a careful study of the classic texts in philosophy, ancient and modern. Moreover, the curriculum covers all the dominant contemporary schools of philosophy in the Anglo-American and European traditions.
Program Learning Objectives
Students who complete the Philosophy major should emerge with the following knowledge and skills:
An ability to argue cogently for a philosophical point and to analyze and criticize the arguments of others.
A familiarity with the central concepts and key debates in the core areas of contemporary philosophical thought, including ethics, metaphysics, and epistemology.
A familiarity with the works of the major figures in the history of philosophy.
A familiarity with formal logic, including the ability to carry out proofs within symbolic formal systems.
Inquiries should be directed to: 
Undergraduate Program Director
Professor Rasmus Grønfeldt Winther
Philosophy Department Manager and interim Undergraduate Program Adviser
Hollie Clausnitzer
831/459-4578
See
Also